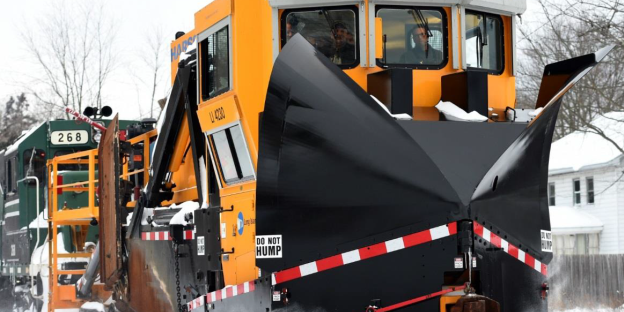 "The ROI was very quick on this and it helped our users be more efficient providing them with the flexibility to create print, file and distribute documents easier and quicker."
Riitesh Tandon, Application Manager at Harsco Corporation
About Harsco Rail
Harsco Rail's origins started in 1909 with the foundation of Fairmont Railway Motors. Today, Harsco Rail is positioned to develop and deliver new ideas for maintaining track structures around the world. We turn broad market insight into focused solutions. Harsco Rail is a global diversified industrial company serving the metals, construction, rail, and energy industries.
How do NAZDAQ products fit your IT Strategy?
Part of our IT strategy is to implement systems that improve our users' productivity. NAZDAQ's b2Mail-Merge fits right in.
Do NAZDAQ products provide value for money?
What was the ROI period for this investment?
The cost we paid for NAZDAQ was significantly lower than the cost of the human resources we have been putting in to create, print, file and distribute documents. ROI period was 3 months.
What are the benefits you gained from using the product(s)?
The ROI was very quick on this and it helped our users be more efficient providing them with the flexibility to create print, file and distribute documents easier and quicker.
What is your utilization level of NAZDAQ's products capabilities?
We use them very frequently, for each invoicing and sending customer statements which are several per day.
What was the need that drove you to look beyond what Baan / ERP LN has to offer?
We use Baan 5 and need to send a large number of invoices and statements to our customers and remittance letters to our suppliers frequently. We needed a solution to send the documents electronically to save time and heavy post cost that are involved in printing the documents and mailing them using regular mail.
Did you Check Competitors' Products?
We tried doing something in-house but due to the limited accessibility of source code, we could not do it.
What drove you to choose NAZDAQ product(s)?
We have been using NAZDAQ products for many years and we find them reliable and their products to be robust with very low maintenance needed and quick and easy to install.
Did the product(s) fulfill that need and how?
Yes, we use Baan 5 and send the paper invoices and statements to the customers and remittance letters to suppliers frequently which involved heavy posting charges.
We reached out to Nazdaq for a solution to cut down our post mailing, printing cost, improve our efficiency, and save our users time. We were excited to see the capabilities of b2Mail-Merge. This is exactly what we were looking for.
Soon after the demo, we bought the product and it is saving us a lot of time in terms of preparing the letter, copies of letters and tracking what have we sent and to whom. In addition, b2Mail-Merge saved us a lot of recurring costs.
What were the users' reactions after installing the product?
"WOW", that's what our users said after we introduced them to this tool
What are the benefits of having an active maintenance contract with NAZDAQ?
Although the NAZDAQ products are extremely less maintenance than others in the market but any support request is handled almost immediately. Active maintenance is very much worth it.
How frequently does your company use NAZDAQ product(s)?
Very frequently. Be it b2Win or b2Mail-Merge we use the products from NAZDAQ very frequently.
What is your satisfaction level from,
| | |
| --- | --- |
| The product(s) | Very Satisfied |
| The product installation/implementation | Very Satisfied |
| The service | Very Satisfied |
| Ease of using the product | Very User-Friendly |
Would you recommend NAZDAQ's tools to other companies?
Yes