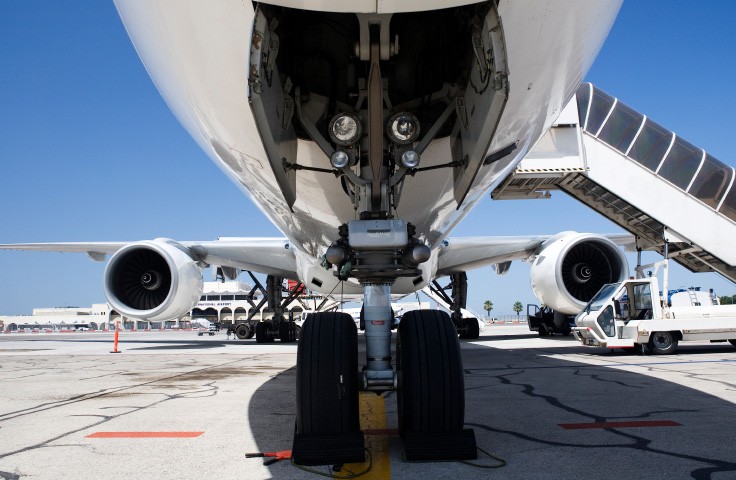 "We highly recommend NAZDAQ's products and service as it's easy, fast, time saving, and user friendly."
Alfonso Monsalve, System Analyste/Programmeur Baan IT Department
About Héroux-Devtek
Héroux-Devtek is a globally active company serving the Aerospace markets from eight production facilities in North America. The Company's longevity, flexibility, and track record for the development and implementation of innovative production systems have distinguished it as a leader in the Landing Gear market.
What are the benefits you gained from using the product(s)?
The most important benefit is the sufficient user time; the analysis of the results based on the product is very useful for each user to get the right information at the right time. Another benefit is that we can keep tracking every report sent by email or in a specific device.
What is your utilization level of NAZDAQ's products capabilities?
I can say it covers up to 95% of our utilization.
What were the users' reactions after installing the product?
They were very pleased with the device.
What was the need that drove you to look beyond what Baan / ERP LN has to offer?
Our users need to print Baan information to different devices such as emails, archiving, printing, so we needed a user-friendly/easy to use solution.
Did you Check Competitors' Products?
Yes, we checked different competitors, and found out the NAZDAQ product was the most price competitive well integrated into Baan, has a lot of functionality and user-friendly.
What drove you to choose NAZDAQ product(s)?
Many of our contacts and Clients recommended NAZDAQ's products to meet our needs.
How do NAZDAQ products fit your IT Strategy?
NAZDAQ Fits our strategy in many ways, for example, their product is user-friendly and can be easily installed, not to mention the pleasing, fast post-sales and technical services which solved all our issues in minimal time.
What are the benefits of having an active maintenance contract with NAZDAQ?
It keeps us up-to-date with this very powerful tool.
How frequently does your company use NAZDAQ product(s)?
Very often, in all the company sections.
What is your satisfaction level from,
| | |
| --- | --- |
| The product(s) | Very Satisfied |
| The product installation/implementation | Very Satisfied |
| The service | Very Satisfied |
| Ease of using the product | User-Friendly |
Would you recommend NAZDAQ's tools to other companies?
Yes